Quarantine Chronicles
How Hofstra Journalism students are taking on this pandemic.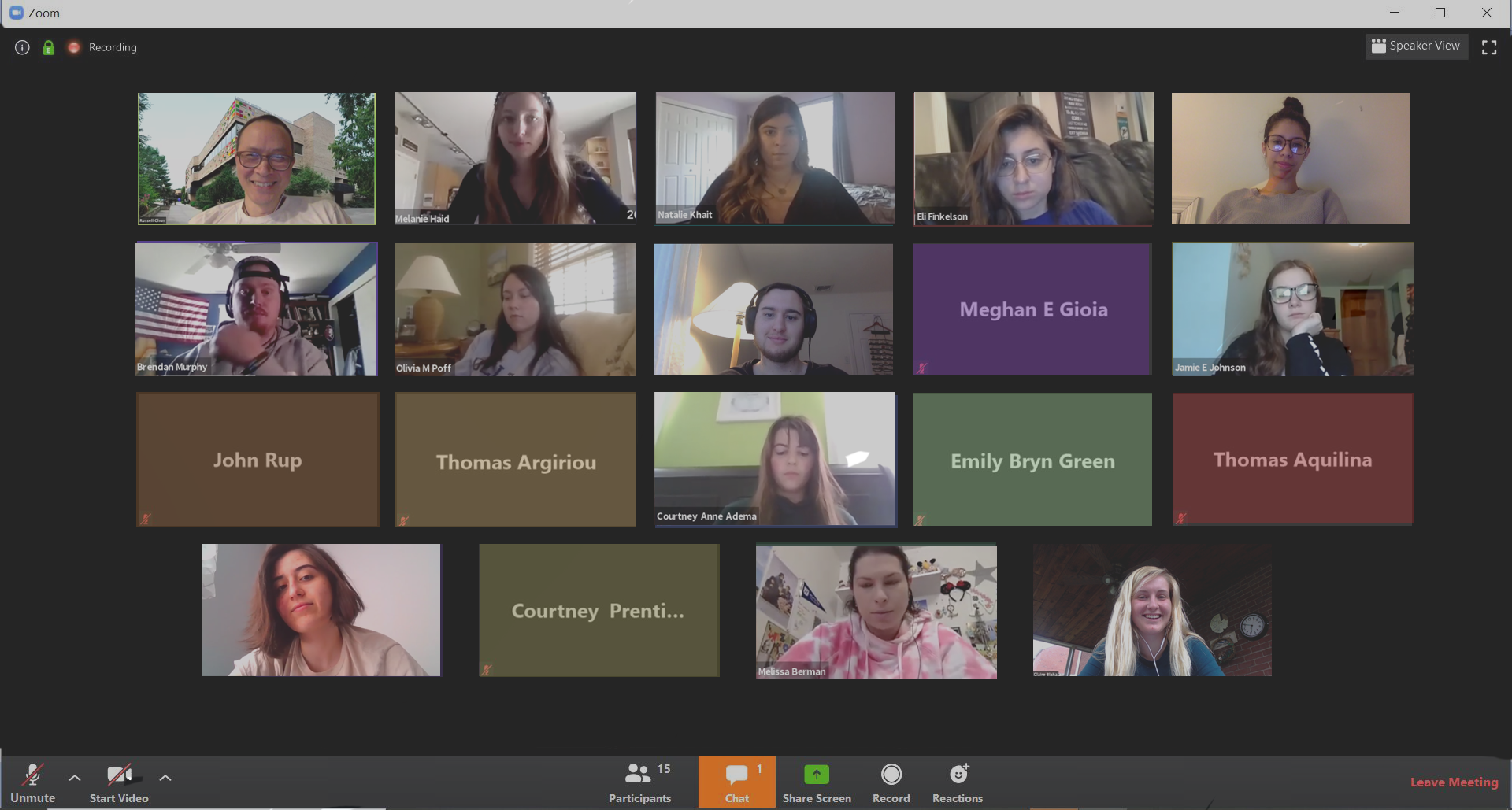 The novel coronavirus, covid-19, upended life with school and work suspensions and unprecedented shelter-in-place orders around the world. These are the personal accounts from students at Hofstra University who left their campus, reflecting on the loss of their school year, discovering or re-discovering hobbies as they return home, and navigating uncertain times with family and friends.

ABOUT US
Quarantine Chronicles is an undergraduate student project from the Spring 2020 semester of JRNL 080 Digital and Mobile Journalism, a course exploring methods of storytelling for the web and for mobile from the Lawrence Herbert School of Communication at Hofstra University in Hempstead, New York.
Design Editors:
Claire Blaha
Melanie Haid
---
Contributors:
Andrew Murdolo
Courtney Adema
Courtney File
De'jah Gross
Eli Finkelson
Emily Green
Jamie Johnson
Johnny Rup
Meghan (Maggie) Gioia
Melissa Berman
Natalie Khait
Olivia Poff
Penelope Lopez
Sarah Baum
Tom Argiriou
Tommy Aquilina
---
Faculty:
Russell Chun, Assistant Professor